| | | |
| --- | --- | --- |
| Welcome | | You are not currently logged in. |
| | |
| --- | --- |
| What's New at Teamsters 175 | |
TEAMSTERS PROTEST CUMMINS, INC. HEALTH CARE CUTS AT GREAT AMERICAN TRUCKING SHOW Families Take a Stand for Affordable Health Care at Protest in Dallas (DALLAS) – From Thursday, August 24 to Saturday, August 26, Teamsters alerted participants at the Great American Trucking Show in Dallas, Texas, about diesel engine maker Cummins Inc. Read More...
AP file photo The International Brotherhood of Teamsters union is urging shareholders of drug giant McKesson Corp. to vote down the company's proposed executive pay plan amid lawsuits and a congressional investigation into the firm's role in the nation's opioid epidemic. Read More...
PLEASE SHOW YOUR SUPPORT BY FOLLOWING THE FACEBOOK PAGE CREATED BY TEAMSTER MEMBERS EMPLOYED AT CUMMINS. https://www.facebook.com/CumminsAwfulTruth/ Read More...
Fred Zuckerman and Ken Hall, candidates for top offices in the International Brotherhood of Teamsters, participated in a debate. Fred Zuckerman was challenging incumbent president James Hoffa in the October 2016 election. James Hoffa did not appear at the debate and designated Ken Hall to represent him. Topics addressed included pension funds, teamster membership and contracts as well as the Trans-Pacific Partnership. Candidates also expressed their views on the 2016 presidential candidates.
https://www.c-span.org/video/?414344-1/teamsters-union-candidates-face-debate
Highlight and post into your web browser to watch the debate with the link above.
Teamsters Bass Tournament Results
1st Place - Jason and Tim 6.46lbs and Big Bass of 3.42
2nd Place - Matt and Tim 4.77lbs
3rd Place - Sam and KD 4.01lbs
Thanks to everyone for coming out and raising money for our children's charity. Also, a big thanks to all the volunteers.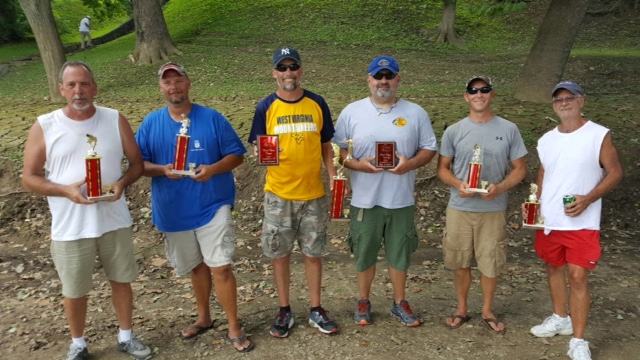 Teamsters, Labor Win Injunction Suspending Right-to-Work in West Virginia Read More...
Please join us in assisting the WV residents in our flood relief efforts.  Below you will find a link to Amazon where we have set up a Wish List. This list represents the current immediate needs. As the need changes, we will update the list. Please remember deliveries to Teamsters Local 175 must be made by a Union carrier. Read More...
Eleven state labor unions filed petitions in Kanawha Circuit Court Monday challenging the state's new "right-to-work" law as an illegal taking of union property and resources. http://www.wvgazettemail.com/apps/pbcs.dll/article. Read More...
Message From The President

As President of this great Teamsters local, I would like to welcome all of our hardworking members and visitors to Local 175's website. I urge you to take time to explore all the good information provided here. Our union is committed to working hard for the members to preserve the best livelihood possible for all members and further their goals and aspirations.

I am so proud to represent thousands of members in the great states of West Virginia, Kentucky, Ohio and Virginia. Since 1940, our local union has worked hard on behalf of its members. I pledge to you that we will continue to provide our members with the best possible representation.

In solidarity,

Ken Hall

President
Organize Today!

Looking for more information on Organizing your workplace?
Click Here
| | | |
| --- | --- | --- |
| | Action Center | |
| | | |
| | | |